Anyone to the right of me is a wage slavery sympathizer hehe

But seriously, I feel like my lack of faith in moral relativism pushes me towards the authoritarian side though I feel like I found a nice place on this graph. 

you're 1.5 left of me, but about 2.5 things higher than me.

I don't completely hate you. Only mild hate.

Hey, I can take a quiz that means virtually nothing too!

Well, look at that. I told you guys I was dangerous.

damn and i'm still not left enough to hang with the cool kids :(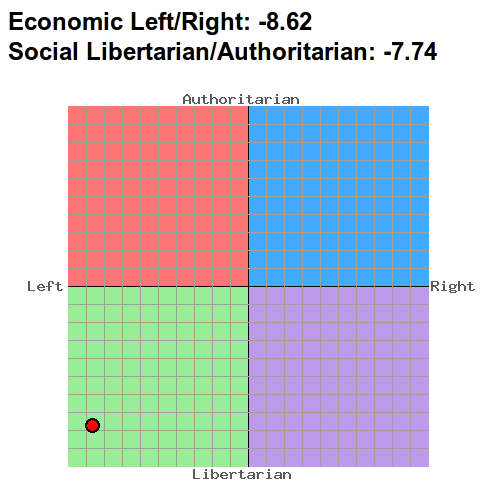 Shit, I haven't done this in a while. I've been slowly circling around a spot on the graph for a few years now. 
(Source: huberthumphreydeathrally)